About us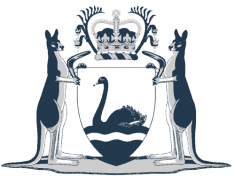 The Western Australian Industrial Relations Commission is an independent, quasi-judicial tribunal established under the Industrial Relations Act 1979 (WA) that deals with industrial matters in the state of Western Australia. One of the main objectives of the Commission is to prevent and settle industrial or employment disputes. It does this by assisting the parties in dispute through a conciliation process to reach an agreement. If the dispute cannot be resolved by agreement, the Commission may arbitrate the matter by hearing and making a legally binding ruling.
Please click here to contact the Commission.
Please click here to find out more about access and inclusion.
Coverage and jurisdiction
Under the Industrial Relations Act 1979 (WA), the Commission has the jurisdiction and power to deal with particular types of industrial matters that are brought to it.
The Commission's jurisdiction covers employers and their employees where the employer is not a corporation. Examples include sole traders, partnerships, some trusts, employers who are unincorporated businesses, the State government and some local government employers.
However, the Commission can deal with claims for contractual benefits against employers who are corporations. The Commission also has the power to mediate any employment dispute regardless of whether the employer is a corporation, provided that the employer and employee agree to mediation.
Please click here for more information on the Commission's mediation services.
What happens if there is a dispute about the Commission's power to deal with a matter?
The Commission will hear and decide whether a claim is within its jurisdiction.